My smartphone detects many devices. Which one should I connect to my smartphone?
Last modified:
---
The name of your device in the list of detected devices corresponds to the factory name of the model. You can find your device by its mac address which is indicated in your Bluetooth watch menu. You should open the menu, then find there and touch "more" and "about". The name of you Bluetooth watch could look like SW74 (D9:1E:6B:39:25:3E) or with others figures.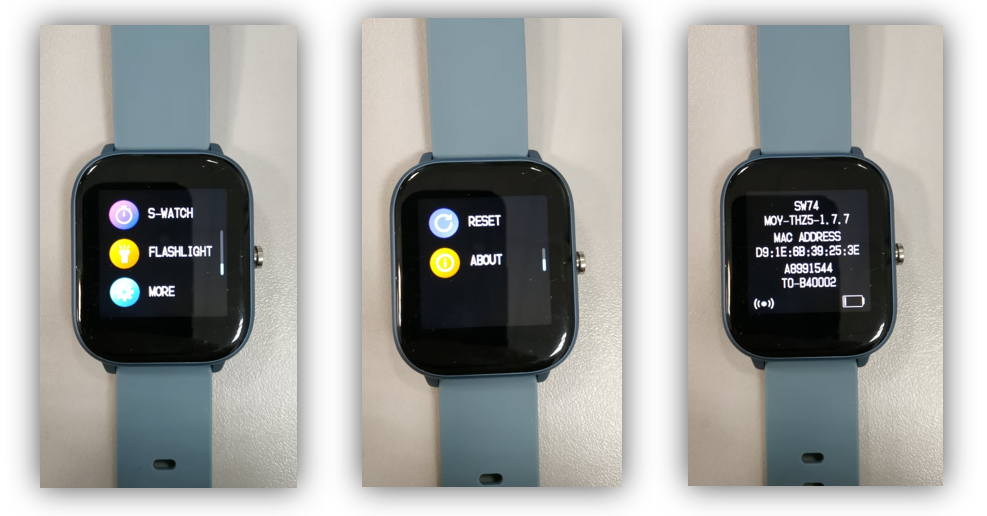 After you find the name of your watch, you should choose and check it in the Canyon Life application menu. Then press "add device" to connect it.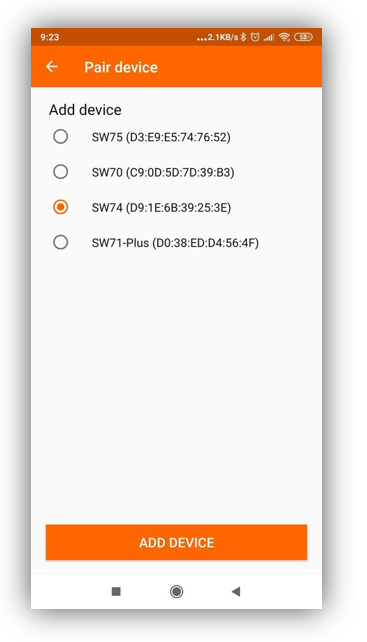 You can find your SB12 Smart Watch mac address in your Smart Watch menu. For that go to More -> About -> …