Heart rate measurement statistics are not collected for me
Last modified:
---
Make sure the constant heart rate monitor Pulse measures is enabled in the Canyon Life app Settings. Touch "Pulse measures", then "Enable" switcher.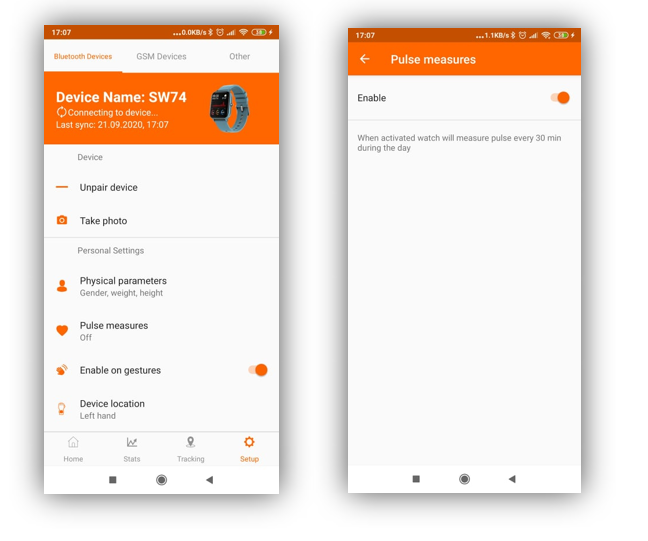 If it did not help: 1) Disable this feature and enable again. 2) If attempt 1 did not work, reconnect the device to the smartphone.