I did not manage to pair my Bluetooth Smart Watch to my smartphone.
Last modified:
---
If you have an Android smartphone
When you try to find your Smart Watch in Canyon Life application and you can see the message "No device found":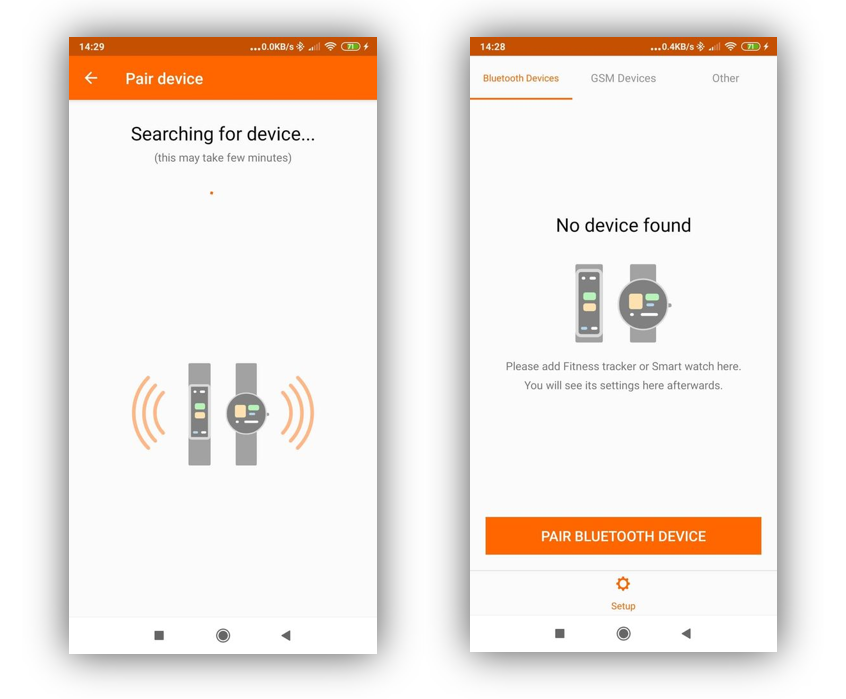 This may mean that you have already paired your Smart Watch in your smartphone Settings. Do not pair your Smart Watch directly in Android Settings as Bluetooth device here. If your Smart Watch is paired in Android Settings, unpair it in the list "PAIRED DEVICES". In the example below a paired device is SW74 Smart Watch.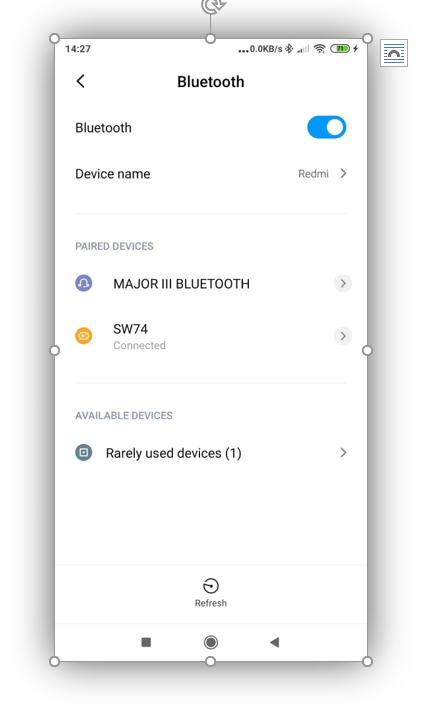 If you see your Smart Watch in the list "PAIRED DEVICES", unpair it and pair only in Canyon Life application like this: Unpair device -> OK -> Pair Bluetooth Device -> Add Device.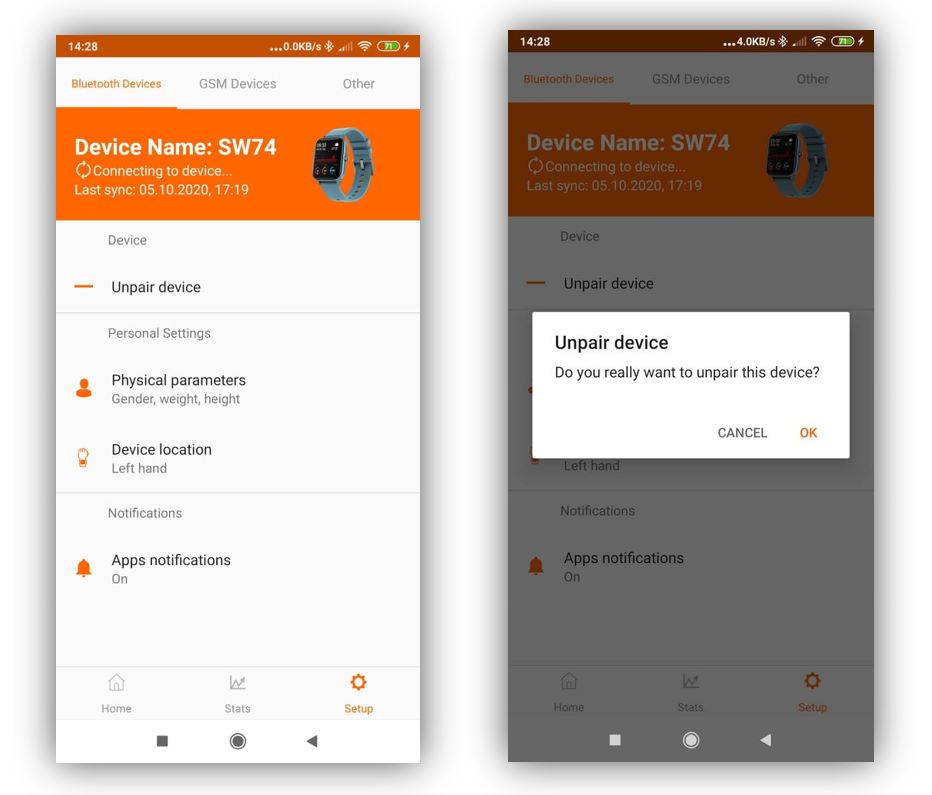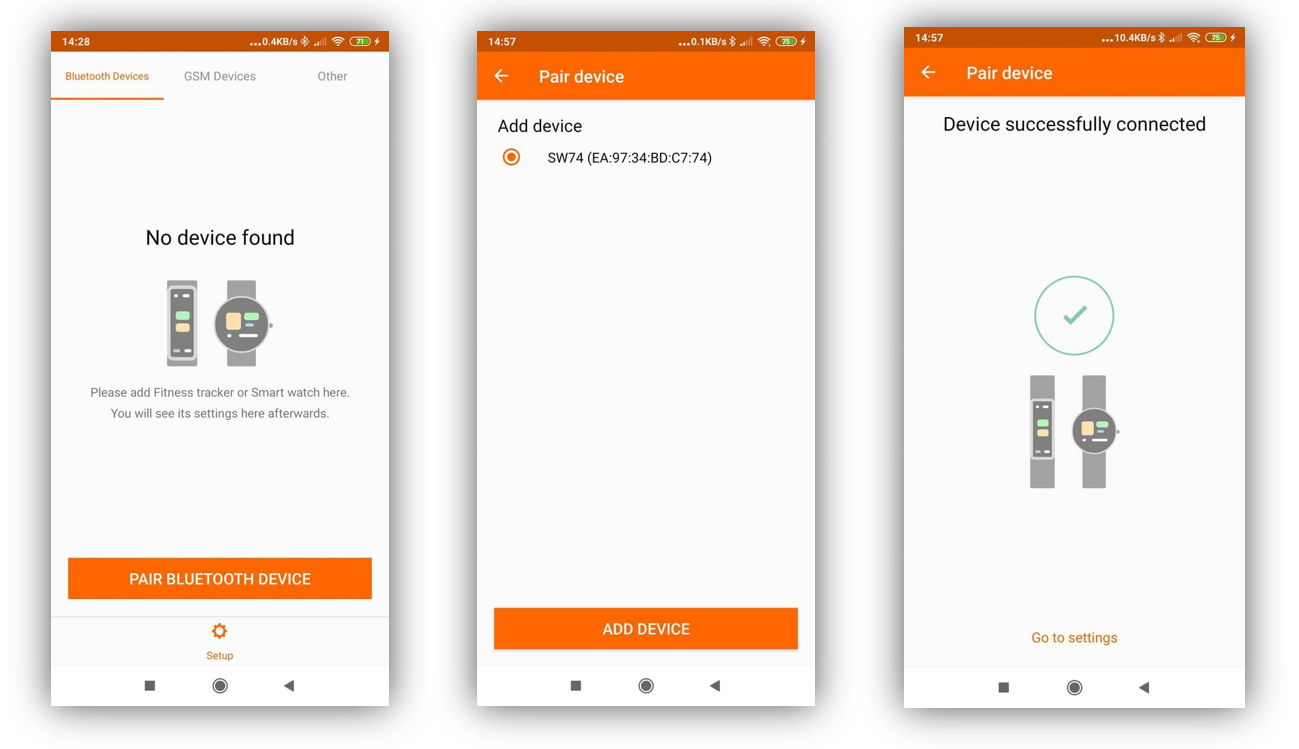 If you have an IOS iPhone
Open Canyon Life application. When you see "No device found" message, press "Pair Bluetooth device".
Prepare your smartphone and your smart watch as shown on the picture below. Then press "Start".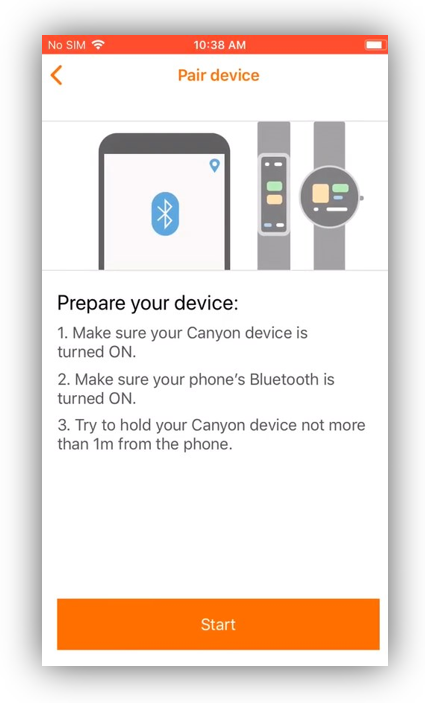 When you see your device (SW 74 as in the example) in the list, press "Add device".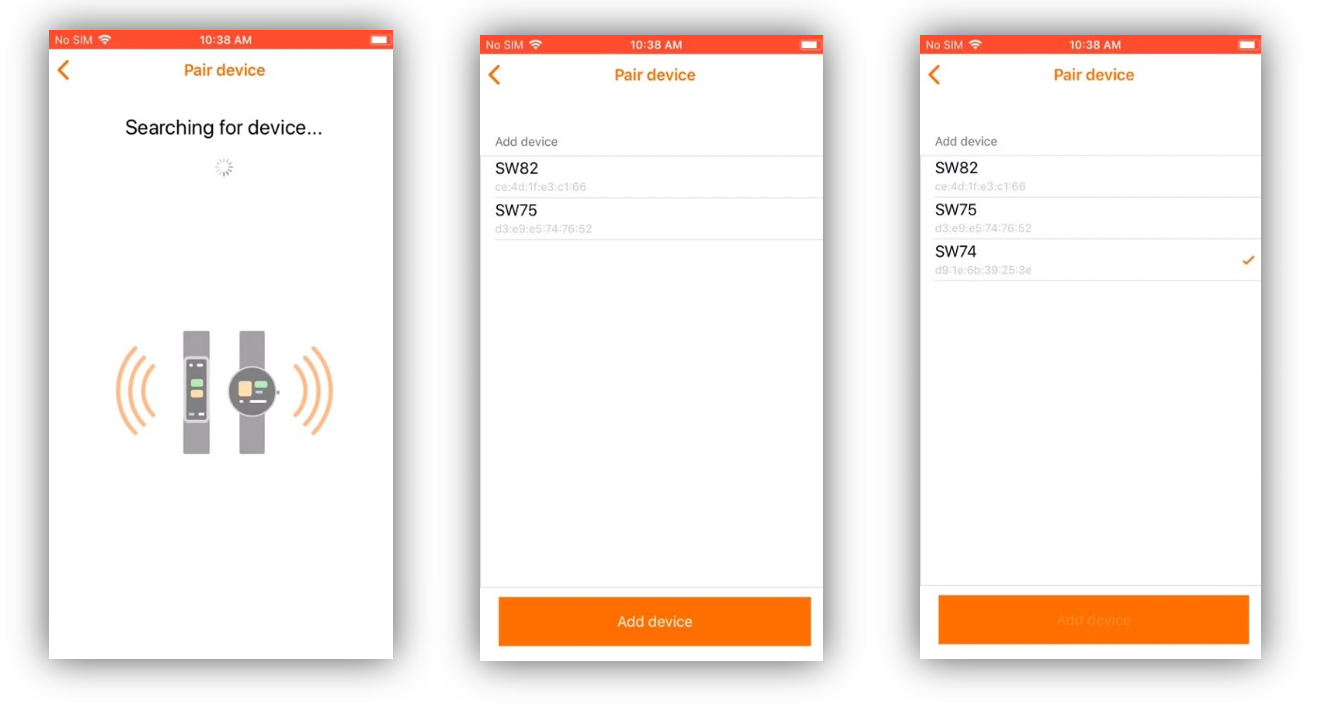 When you get "Bluetooth Pairing Request", press "Pair".